Fast and Free Delivery
We ship anywhere across Canada within 1-3 business days free of charge

Premium Quality Selection 
We source from the highest quality producers and carry only the top brands in the industry.

Satisfaction Guarantee 
We are confident that you will love our products. If, for any reason, you are not completely satisfied with your purchase, speak with one of our customer care specialists today and we will work together with you to make it right!
Shop by Category
Shop by Effect
Satisfaction Guaranteed
Our premium product line is made with or consists of only AAAA or AAAA+ grade flower. Our quality control begins at the supplier level; each and every supplier is carefully selected to ensure we bring in the highest quality product. We are proud to be as selective as we are, as this allows us to guarantee that our customers will be completely happy with their purchases.
What Our Customers are Saying
rebelp (verified owner) – June 16, 2023
This is potent, tasty weed. This was part of my first order here and everything I ordered, including this, has been top notch. These dense buds are just blanketed in crystal. It looks too good to smoke. Almost. LOL. Nice rich, thick smoke that started hitting before I even exhaled. All the 4A and 5A bud I tried has been excellent and the quality and potency has been above expectations. Very happy.
KenInSaanich (verified owner) – July 1, 2023
The particular hash was the colour and consistency of a good black hash of the late '60s early '70s. Molds between your fingers like putty. It needs some coaxing to get it to stay lit but is worth the effort. I make a tiny flat pancake piece and smoke it on top of a bed of flower ash in my everyday pipe. Probably a good candidate for hot knives (anybody remember those?) Will be acquiring more as soon as I'm done this review.
Gogol (verified owner) – May 10, 2023
I am reluctant to hand out five stars but this one is worthy. Lots of bag appeal: medium to large buds, beautifully cured, delightfully fragrant, an all round great smoke. This was my first order through Aristocraft and the service, packaging and product is top notch. Highly recommended.
Buy Weed Online at Canada's Only Premium Cannabis Dispensary
Aristocraft is the first luxury cannabis online dispensary in Canada. We offer premium cannabis products including flower, concentrates, edibles, vapes, distillate, tinctures, and more. Our products are sourced from a careful combination of artisan growers, producers of top quality seeds, industry gamechangers, and weed connoisseurs.
Place an order with us in the comfort of your home when you buy weed online in Canada. You can now get marijuana delivered right to your doorstep within 1-3 business days. Our package is sent securely and discreetly so you can shop and enjoy cannabis worry-free. If you have a question about our products or services, contact us at [email protected] and we will happily at your service!
Are you a local resident of Vancouver and the Lower Mainland? Get same day weed delivery in the Vancouver area and in surrounding cities such as Burnaby, Coquitlam Port Coquitlam, Surrey, Delta, Richmond, West Vancouver, and North Vancouver. Order and pay before 5pm and receive your weed delivery on the same day.
How to purchase marijuana online? It's simple and straightforward. First, find and add the items that you want to purchase to cart. Proceed to enter your shipping/delivery information and then complete the checkout process. Next, you will receive a confirmation email with instructions to set up the e-transfer. Set us up as a Payee with your online bank and send payment. Upon receiving the payment, your order will be processed and shipped within 24 hours with tracking notification.
Indica vs Sativa vs Hybrid
Indica
In the context of cannabis, "Indica" refers to one of the two primary species of the cannabis plant, the other being "Sativa." Indica strains are often associated with relaxing and sedating effects. They are known for their potential to provide a more calming and body-focused high. Indica strains are often used for relaxation, stress relief, pain management, and promoting sleep. Indica strains are generally believed to have originated in the Indian subcontinent and are characterized by their shorter stature, broader leaves, and faster flowering times compared to sativa strains.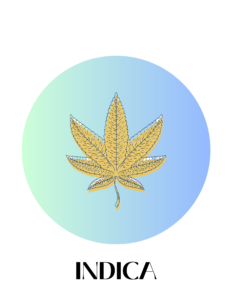 Sativa
Sativa strains are often associated with energizing and uplifting effects. They are known for their potential to provide a more cerebral and creative high. Sativa strains are often used for daytime use, social activities, and enhancing focus and creativity. Sativa strains are generally believed to have originated in regions closer to the equator and are characterized by their taller stature, narrower leaves, and longer flowering times compared to indica strains.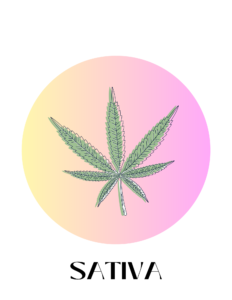 Hybrid
A hybrid is created by crossbreeding two or more different cannabis species or subspecies, typically between Cannabis indica and Cannabis sativa. The goal of hybridization is to combine desirable traits from each parent strain to create a new strain with specific characteristics. Hybrid strains can be bred to emphasize certain effects, flavours, aromas, or growth characteristics. There are three main categories of hybrids: Indica-Dominant Hybrids, Sativa-Dominant Hybrids, and Balanced Hybrids.